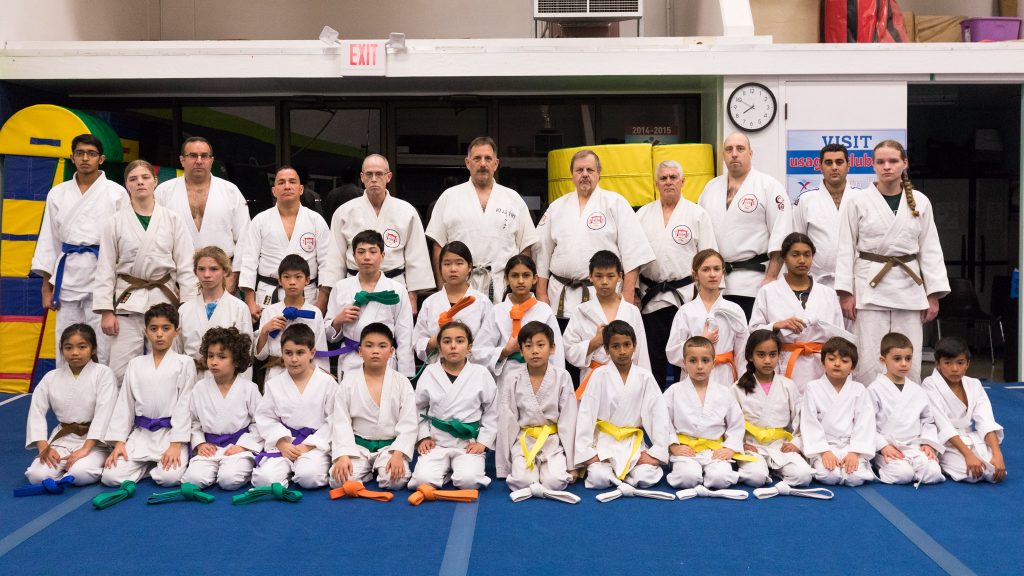 Many students in the Kodenkan Jujitsu kids class tested, passed, and subsequently were promoted. Congratulations!
A special note from Professor Clive Guth on the promotions:
Wow, this is fantastic news, Congratulations to our Youth Class! The intermediate / advanced youth class had a QTY 17 students test, pass, and be promoted to their next KYU rank! That is a new record for the Kodenkan Jujitsu School in Santa Clara! ALSO Congratulations to Sensei Guillermo Bill Hernandez for his main leadership role in this intermediate / advanced youth class! A big thanks to Professor George Arrington , for his wealth of guidance,and knowledge, and help! Also a thank you to Sensei Karl Mueller, IN his main leadership role , with the help of sempai Kevin Sadeghian , in the BEGINNER'S youth class. We would not have our intermediate / advanced youth class without their recruiting and teaching skills…
Again CONGRATULATIONS to all!
QUANTITY 17 , BELIEVE IT!