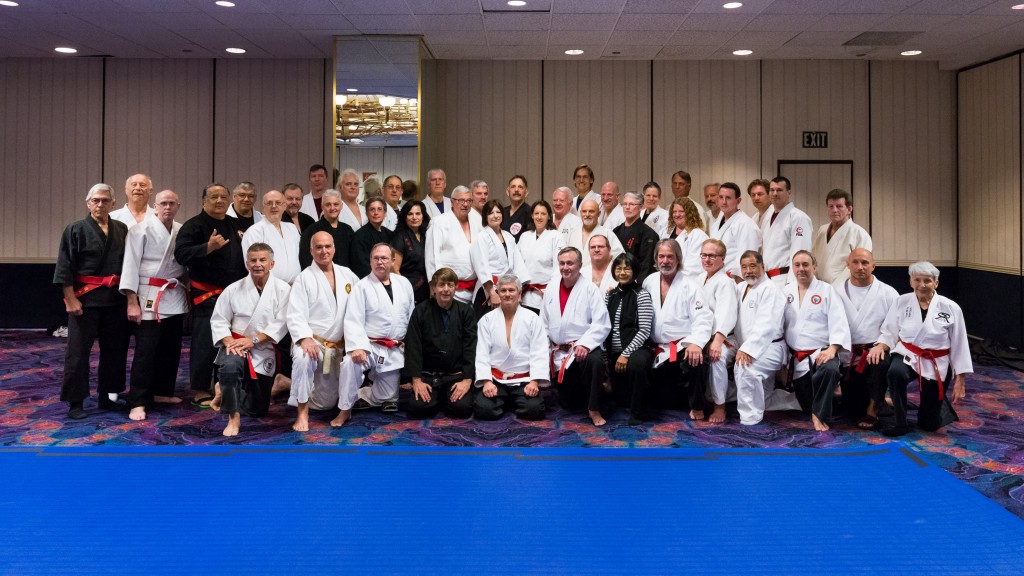 The Kodenkan Jujitsu School attended the 2016 American Judo & Jujitsu Federation National Convention in Sparks, NV on the weekend of April 1st, 2016. The convention features many professors and instructors in Danzan-Ryu Jujitsu in a variety of classes.
Prof. Tony Janovich taught classes on "Mind Body Harmony with Kiaijitsu" and "Keep It Simple and Take the Slack Out". Prof. George Arrington taught two classes on Tactical Thinking.
A very enjoyable and great learning event!
For additional photos, please see our Facebook photo album of the event!
Like our Facebook Page to follow our school!