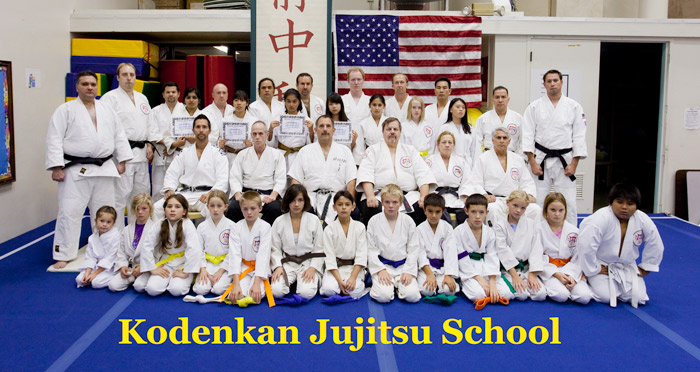 Based in Santa Clara, California, the Kodenkan Jujitsu School has taught self-defense for over 40 years in the greater San Jose area. The Kodenkan was founded by Prof. Sig Kufferath and Prof. Tony Janovich to pass on Danzan-Ryu jujitsu to those seeking a proven and practical street martial art.
Learn more about Danzan-Ryu Jujitsu
---
One of Our Old Time Instructors Hari Urmeneta Fighting Cancer
---
 Classes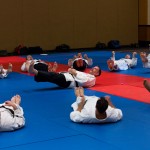 Classes are offered through the Santa Clara Recreation Center for both children and adults. Aspects of training include:
Self-discipline, awareness, and confidence
Detailed knowledge and instruction in techniques such as vital point striking, throwing, grappling, and joint locks
Learn more about Locations of Schools
Learn more about Classes Offered in Santa Clara, including times and costs
---
 Instructors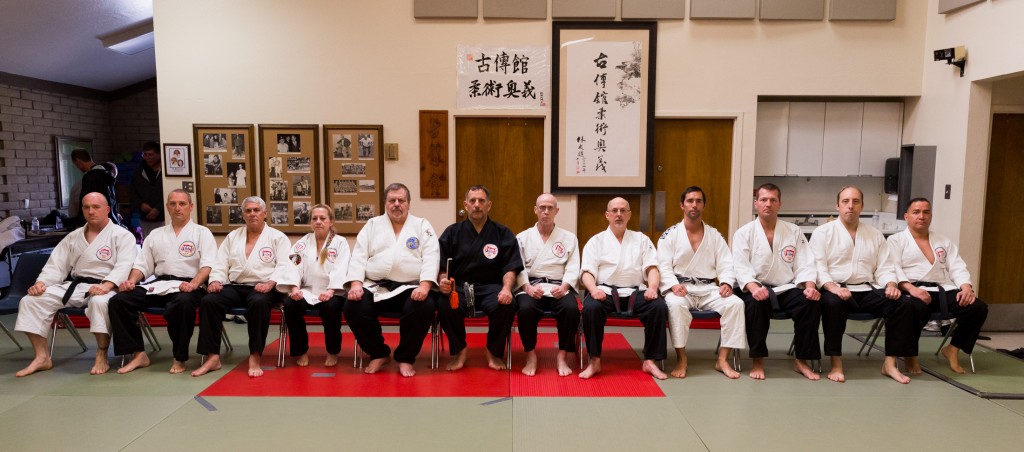 Learn more about the Instructors of the Kodenkan School
---
A video of Prof. Sig Kufferath:
See all our videos at our Youtube Channel:
https://www.youtube.com/channel/UCIv4t2lN8i5AYNFmKtYPs8Q
---
 Latest News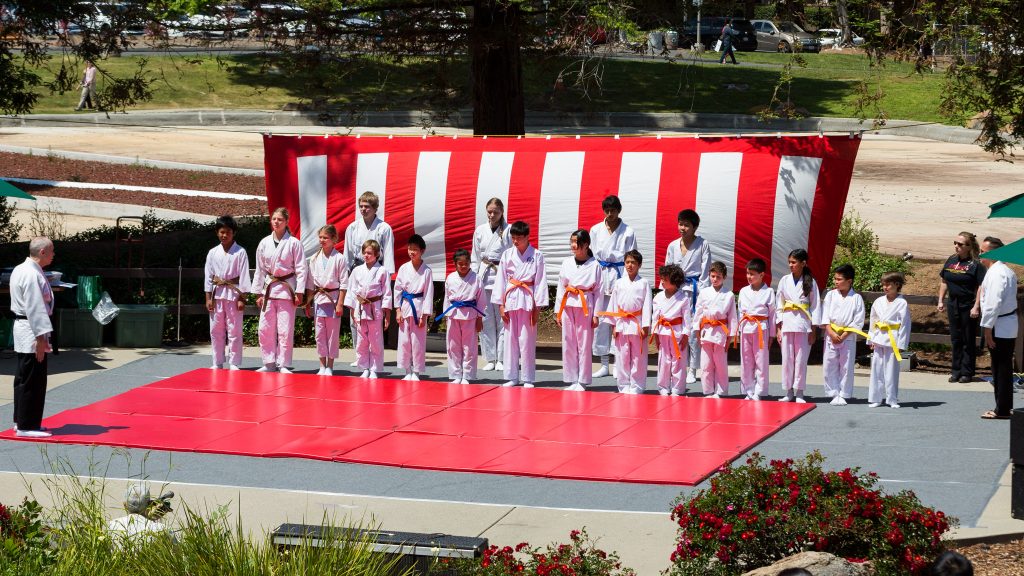 Please come check out the Kodenkan Jujitsu School performing a demonstration at the 2017 Cupertino Cherry Blossom Festival in Cupertino at Memorial Park, this coming Sunday!
Sensei Guillermo Hernandez, Jr. and Sensei Dan van Hook will lead the team through demonstrating jujitsu techniques, such as throws, joint locks, grappling, and vital point strikes.
Time and Location: Sunday, April 30th, at 1:15pm, at the outdoor amphitheater. See http://www.cupertinotoyokawa.org/ for more info.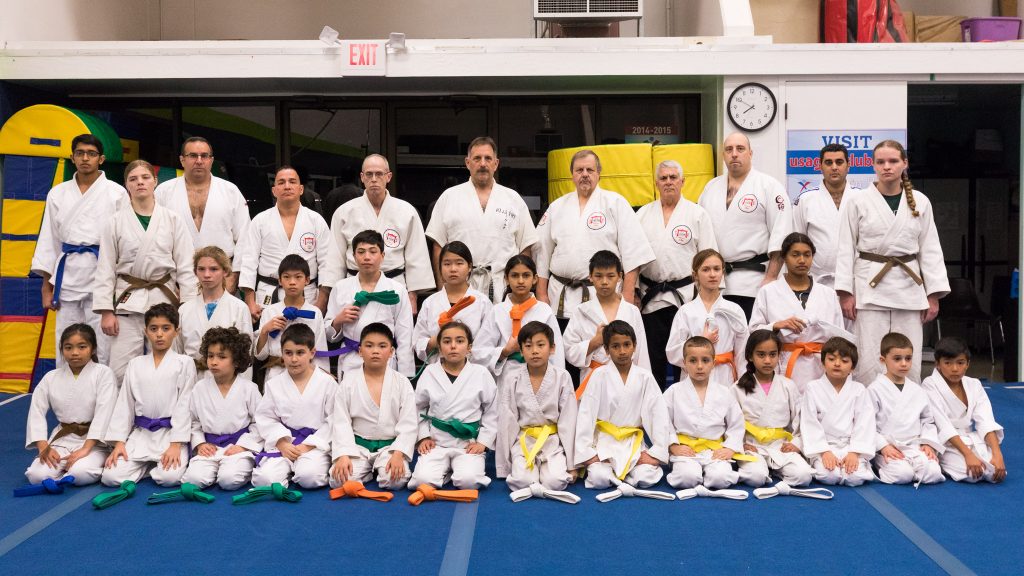 Many students in the Kodenkan Jujitsu kids class tested, passed, and subsequently were promoted. Congratulations!
A special note from Professor Clive Guth on the promotions:
Wow, this is fantastic news, Congratulations to our Youth Class! The intermediate / advanced youth class had a QTY 17 students test, pass, and be promoted to their next KYU rank! That is a new record for the Kodenkan Jujitsu School in Santa Clara! ALSO Congratulations to Sensei Guillermo Bill Hernandez for his main leadership role in this intermediate / advanced youth class! A big thanks to Professor George Arrington , for his wealth of guidance,and knowledge, and help! Also a thank you to Sensei Karl Mueller, IN his main leadership role , with the help of sempai Kevin Sadeghian , in the BEGINNER'S youth class. We would not have our intermediate / advanced youth class without their recruiting and teaching skills…
Again CONGRATULATIONS to all!
QUANTITY 17 , BELIEVE IT!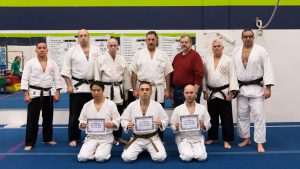 Congratulations to these Kodenkan Jujitsu School promotees!
Fred – nikyu, advanced brown belt
Will – rokukyu, advanced white belt
Xiaofeng – rokukyu, advanced white belt